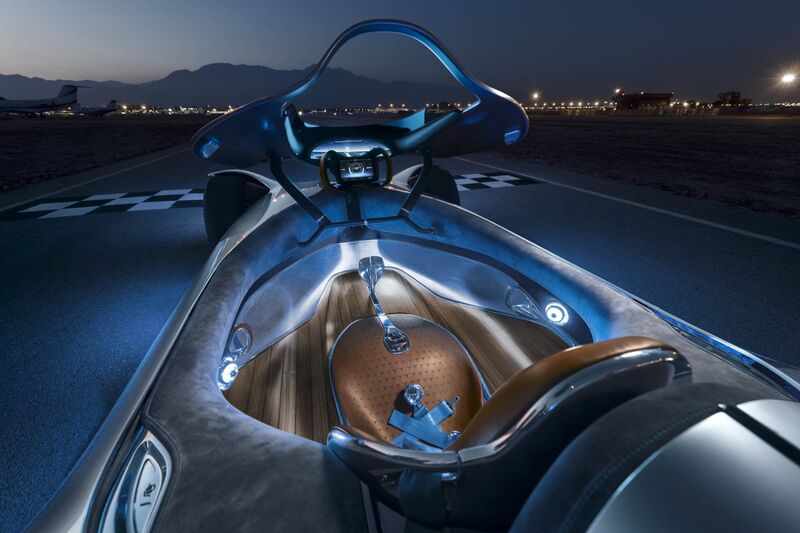 The car is more than 17 feet long but just 3 feet deep, with a carbon-fiber front splitter and side skirts with a lighting strip. Large, recessed EQ lettering heralds the company's EQ brand of battery-electric vehicles, illuminated in blue in front of the rear wheels.
The paint work on the car is similar to the one featured by the original Silver Arrow cars. The rear diffuser is also inspired by those on vintage racers. Inside the car, you can find gray, suede sidewalls, as well as aluminum-and-walnut trim; the saddle-brown leather is laser-etched with stars. The dashboard is curved in a three-dimensional panoramic screen that can project images from behind the car, and in the center of the steering wheel there is an integrated touchscreen.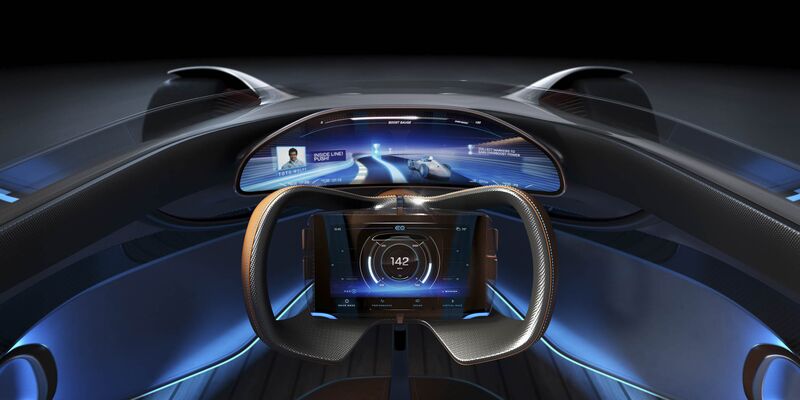 If the EQ Silver Arrow were to be manufactured for sale, Wagener said, it would have an output of 738 horsepower, thanks to a thin, rechargeable battery of roughly 80 kWh and a driving range of more than 250 miles.